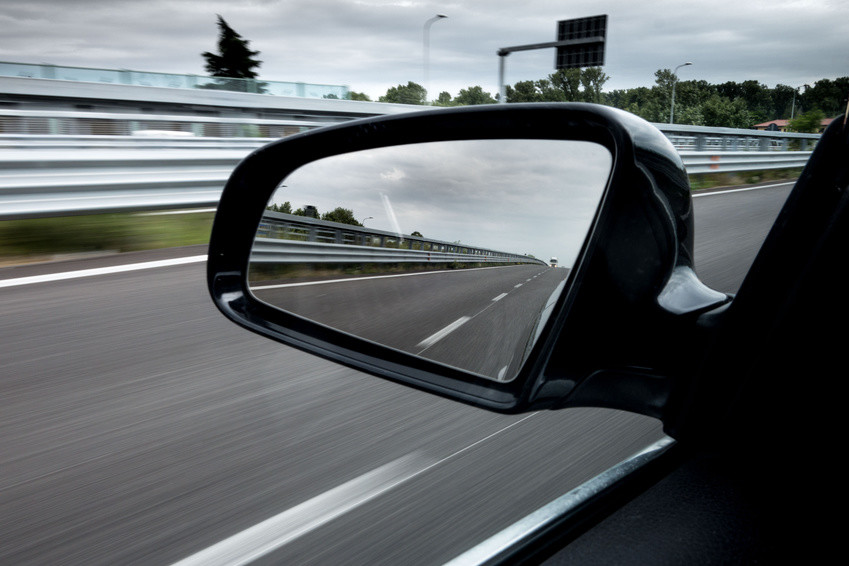 Only a few years ago, anti-lock brakes and stability controls were considered incredible breakthroughs in car safety. But new features are taking car safety to an entirely new level–from correcting lane drifts to outright preventing a head-on collision.
Automatic collusion warnings.
According to the Insurance Institute for Highway Safety, "Forward collision prevention systems are showing the most benefit in preventing crashes in the real world." These systems use radar, lasers and cameras to warn the driver of upcoming obstacles. The institute reviewed accident insurance claims, and it found that rear or front hazard alerts decreased a vehicle's risk of an accident by seven percent.
Automatic braking / brake assist.
Crash alert systems may also force brakes to make a hard stop. According to Dave Leone, the executive chief engineer at General Motors, "Brakes are basically electromechanical pumps, and we pre-fill them so there's a quicker response time. They're ready to go if you need them." And vehicles that had both automatic braking systems and early warning systems were at a double advantage: They were noted in 14 percent fewer collisions.
Adaptive cruise control.
Hands-free driving may be closer than we think. Radar and laser sensor systems can already adjust cruising speeds, allowing drivers to maintain a safe following distance. Using a sensor array, vehicles can make a full stop and return to cruising speed, and while it eliminates most driving fatigue, these systems still do not replace ears and eyes.
Lane-departure monitoring.
Technological advances in laser and camera systems help drivers stay in their lane by setting off vibrations, chimes or lights to alert a drifting driver. For instance, a windshield-mounted camera reads the phosphorous of the road's paint stripes. If it detects the driver is drifting, it will gently make a correction.
Blind-spot alerts.
Drivers aren't the only ones who watch their backup cameras. Now cars watch them, too.  Vehicles such as the 2016 Toyota Tacoma can also process a backup camera's images. For example, when a driver pulls out of a parking space, the camera can detect any approaching rear cross-traffic or objects in a driver's blind spot. These mechanisms also can help others become aware of the car's movement. As a driver signals a turn or backs up, sensors can make a noise or trigger flashing lights on the side mirrors.
And the good news isn't just the fact that such technology exists. It's also that features are becoming more affordable. Currently, the most advanced and newest systems are still mostly bundled in technology or safety packages, offered as options or available only with the most expensive trims. But electronic braking systems were once a luxury item, and now they are standard on all cars. And industry indicators are that crash alerts, smart brakes and more may follow the same pattern. Car shoppers who are both budget- and safety-conscious can look forward to the above new technologies within the next five years.