Crash Avoidance System Lawyer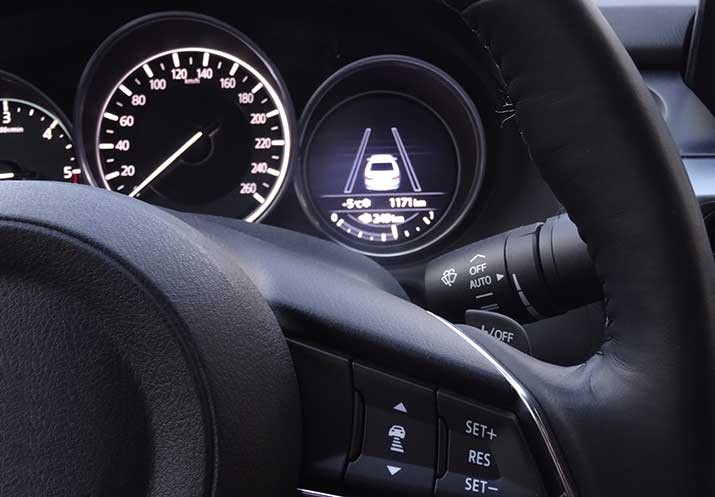 As technology has advanced, safety systems have been added to motor vehicles over the years. In each case, the manufacturer decodes whether the particular system is effective and desirable for installation in new vehicles. The decision is also affected by the manufacturer's view of the cost of the new system and its impact on sales and sales prices.
In some cases, where the safety systems are installed, they perform as desired. In others, however, there are failures and defects in these systems that do not avoid accidents, but which may in fact contribute to crashes and injuries. Moreover, the manufacturers may at times view a new safety system that appears to work well – it helps avoid crashes – but which the car maker determines either not to or to install only at a premium price, based solely on economics. In either event, your persona safety, as well as that of your family and others using the roadway, is at stake.
If you have been injured in a roadway accident, and you believe it was caused, in whole or in part, by a defective crash avoidance system, or by the absence of such a system in your vehicle, call the Kelly Law Team today. We offer a free case evaluation.
Recent
Client Testimonials
What is a Crash Avoidance System?
Crash avoidance systems are also known as collision avoidance systems, or driver assistance systems. Whatever name is used, these systems all operate, at least in theory, to avoid a car crash, or to make a crash less severe, by action during the several seconds prior to a collision. They use a variety of technologies in order to accomplish this, including vision systems that are designed to detect a collision that is imminent, and either alert the driver or provide direct assistance, such as automatic braking.
What are Some Types of Crash Avoidance Systems?
Collision avoidance technology covers a number of different areas and includes various systems. The following are descriptions of some of them:
Lane Departure. This is also known as lane keeping assist and lane centering assist. It is a warning designed to alert the driver when the vehicle begins to move out of its lane. In some models, the system includes counter-steering torque to help the driver move back into the middle of the lane. It is aimed at minimizing accidents caused by driver error and distractions.
Blind Spot Detection. A sensor in the vehicle alerts the driver – either through a light, a sound, or a camera view – of the presence of a vehicle in an area unseen by the driver, generally on the side and to the rear of your vehicle.
Pedestrian Detection. Close to a quarter of all traffic fatalities involve pedestrians. A pedestrian detection system has a sensor that seeks to identify human movement in the area to alert the driver before he or she might otherwise notice the pedestrian.
Forward Collision Warning. This system monitors the speed of the vehicle, as well as the speed of the vehicle in front of it. A warning will flash or sound when the distance between the vehicles is too close given their relative speeds.
Automatic Emergency Braking. An AEB is designed to activate the braking system of the vehicle when it senses the approach of another object. There are different types of AEB's. Some will bring the vehicle to a full stop. Others will apply the brakes to provide more time for the driver to respond to the approaching object.
Adaptive Cruise Control. This type of system uses automatic breaking when cruise control is engaged.
These are just some examples of crash avoidance systems being used by some car manufacturers.
Defective Crash Avoidance Systems
When discussing crash avoidance systems, remember that the manufacturers are often pulled toward new systems in an effort to attract customers. But just because a vehicle is equipped with AEB or other crash avoidance systems, it does not mean that you can always rely upon these systems to protect you. A few of the potential problems are:
Like any machine or device, these systems can and do malfunction. Because drivers are told the systems will protect against a crash, they may tend to rely on them. A braking system may not work when it should, or a camera or other blind spot detection system may fail.
The performance of sensors can be affected adversely by poor weather conditions, including snow, ice, and fog. This can increase the already high risk of an accident when traveling in poor weather.
In short, a defective crash avoidance system can lead to serious problems, including accidents, injuries, and fatalities on the highway.
Failure to Equip a Vehicle with a Crash Avoidance System
There are a multitude of safety devices, including crash avoidance systems. The installation of a crash avoidance system may be optional. In some cases, you would have to purchase a more expensive model of a vehicle in order to obtain the particular avoidance system you want. But these systems, while not infallible, should in many cases be mandatory. Our position on behalf of our clients is that the failure to install one or more of these systems – systems that could have prevented an accident and the accompanying injuries and/or deaths – may provide the basis for a claim against the manufacturer and perhaps others.
Crash Avoidance System Attorneys
If you or a love one has been injured in an accident that you believe is the result of a defective crash avoidance system, or that could have been prevented had a crash avoidance system been in place, contact the Kelly Law Team today. We are experienced personal injury lawyers, and we will provide you with a free case evaluation.