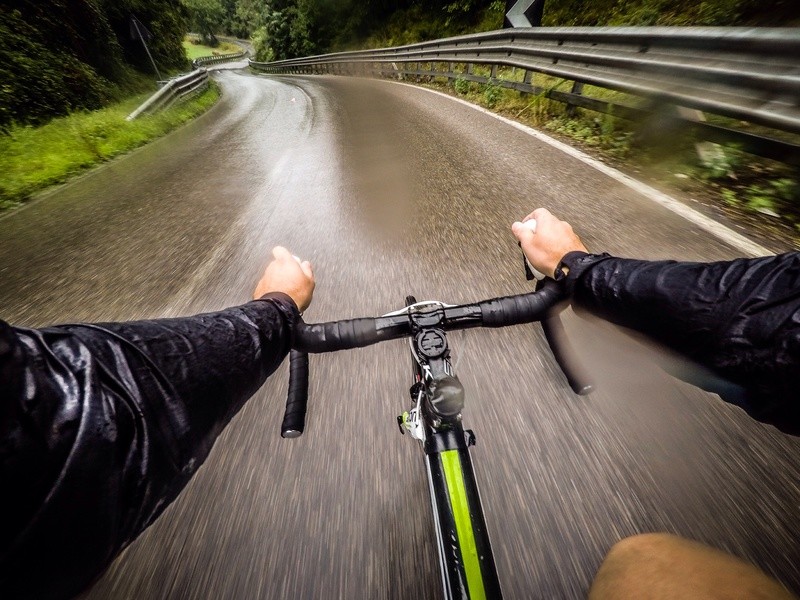 While car crashes alter the lives of thousands of Arizonans every year, these incidents occur discretely. As a result, unless you've actually been involved in a crash event relatively recently, you likely don't have a visceral intuition for their effects. Film and television producers work hard to dramatize crashes, not only to replicate the physics of accidents with verisimilitude but also to demonstrate the human costs and consequences of these events.
Below, we take a look at five movie scenes that attempt to portray what happens when a car hits a cyclist. Art imitates life, and these scenes can teach us how to be more careful on the road.
1. Premium Rush (David Koepp, 2012). This film about bike delivery drivers in New York has as much action and drama as a film from the Fast and Furious The amazingly realistic scenes of cars hitting bike riders are potent. Unfortunately, one scene was so realistic that the film's star, Joseph Gordon-Levitt, suffered an actual injury that required stitches.
Breaking Away (Peter Yates, 1979). An Oscar-winning movie, this film tells the story of a champion bicycle racer who idolizes the Italian cycling team so much he pretends to be Italian. However, one of the Italians sabotages him as he tries to ride with them. The accident injures his pride more than his body, but the crash serves as a key turning point in the film.
Bicycle Dreams (Stephen Auerbach, 2009). Be prepared for this documentary before you sit down to watch. It deals with the mental repercussions cyclists often experience following accidents. In the film, a car hits and kills a team member in a head-on collision during an endurance race.
Quicksilver (Tom Donnelly, 1986). Kevin Bacon plays a stock market executive who leaves the rat race to become a bicycle messenger in San Francisco. A race at the end of the film ends with a famously-shot bike crash.
The Flying Scotsman (Douglass Mackinnon, 2006). This film tells the amazing true story of Graeme Obree, who built his own bicycle out of washing machine parts. Although much of the film deals with a "crash of the mind" and the toll that can have on relationships, it also effectively illustrates how enthusiasm for riding can lead to danger.
Do You Need a Qualified Arizona Bicycle or Car Accident Attorney?
If you or someone you love suffered injuries in a motor vehicle or bicycle crash, the seasoned Arizona personal injury attorneys at the Kelly Law Team can help you obtain appropriate compensation for your time off work, medical bills, pain and suffering and other damages. Call today to set up a free case evaluation at 602.283.4122.